Easter is approaching, and it's another opportunity for fun festivities. I never had Easter baskets growing up, but I'm starting to enjoy the idea of planning Easter gifts for my toddler son this year. But what do you include in an Easter basket for boys? Here are also some ideas for gender-neutral Easter basket stuffers!
Bust most importantly, these are non-candy Easter basket ideas for kids that you will feel good about. There are enough candy holidays as it is so if you're looking for the best Easter basket ideas that won't give your kids a sugar rush, here you go!
Affiliate links are used in gift guides to share our product recommendations with you. I will be compensated if you make a purchase after clicking on my links.
Easter Bunny Letter and Easter Egg Filler Coupons
Before we get into the great ideas for Easter Basket fillers below, I want to share my newest Etsy shop items!
Letter from the Easter Bunny
Dear Children,
As you know, Easter is just around the corner and I'm getting ready to hop into action! This year, I've decided to write a special letter to all of my favorite boys and girls. You may not know this, but every year I make a list of all the children who have been good throughout the year. And let me tell you, there are a lot of names on that list!
I've been working really hard with my team of helpers in order to make sure that this Easter is going to be extra special for everyone. We've got all sorts of treats and surprises planned for you – from colorful eggs hidden in unexpected places to delicious chocolates and candies hidden inside.
So get ready for an exciting adventure – one where you'll need your sharp eyesight and keen senses. Don't forget your Easter basket either!
The Letter from the Easter Bunny is a special treat. He shares a sweet little rhyme about going on an Easter Egg hunt, and then finding a surprise. It also comes with some egg filler tokens. All of these are instant printables.
Easter Basket Coupons
One way to make Easter extra special this year is by using personalized coupons as Easter basket fillers. These coupons are not only thoughtful, but they're also a great way to show your kids how much you care. Creating personalized Easter coupons couldn't be easier!
Personalized Easter coupons can be tailored to suit the interests of each child. For example, if your daughter loves going shopping with mom, you could create a coupon for a day of shopping or a yes day with mom. If your son is into video games, you could offer him a coupon for an hour of uninterrupted gaming time. The possibilities are endless, and the best part is that these gifts won't break the bank.
Grab your collection of Easter Coupons that make great Easter Basket fillers! This collection is a 12-page printable download with 33 Easter Egg Filler Coupons and a write-in page.
Easter Basket Ideas for Toddlers and Preschool Kids
Easter is a special time of the year, and nothing screams Easter quite like a beautifully arranged Easter basket. Whether you're preparing one for your child or looking to surprise someone special, creating an Easter basket can be fun and exciting. If you're struggling to come up with ideas for what to put in your Easter basket this year, fret not! We've got you covered.
You'll love these ideas – and they're gender-neutral as a bonus!
1. You can't forget the egg decorating! This EggMazing Easter Egg Decorator Kit – Includes 8 Colorful Quick Drying Non-Toxic Markers.
2. This fluffy slime is divine! Soft Egg Colorful Crystal Fluffy Slime.
3. These Slime Eggs – Galaxy Slime Kit – No Mess looks amazing.
4. The Big Egg Easter Coloring Book for Toddlers is so cute!
5. Or grab this Easter Egg Coloring Book: A Super Cute Easter Coloring Book for Toddlers, Kids, Teens and Adults.
6. These Crayola My First Palm Grip Crayons, Coloring for Toddlers are egg-shaped and fun Easter gift ideas for toddlers.
7. Easter Bunny Rubber Duckies. Can't have enough duckies!
8. Colorful Pattern Rubber Ducky. I love duckies!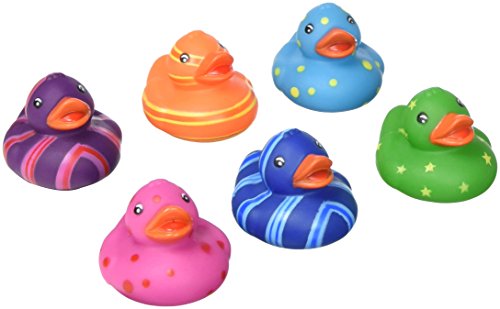 9. Kids BUBBLE Bath Bombs with Surprise Toys Inside. Gender Neutral for Boys or Girls. Love that these bath bombs are made with natural ingredients in the USA!
10. Dinosaurs Egg That Hatch in Water are a fun eggs-periment. HAHA sorry couldn't resist.
11. Easter Eggs Filled with Mini Pull Back Vehicles are fun!
12. Toy Construction Vehicles are always a favorite. Especially great in a sand sensory bin.
13. Easter Character Basket Filler Bubble Sticks with Wands.
14. Play-Doh Spring Eggs Easter Eggs.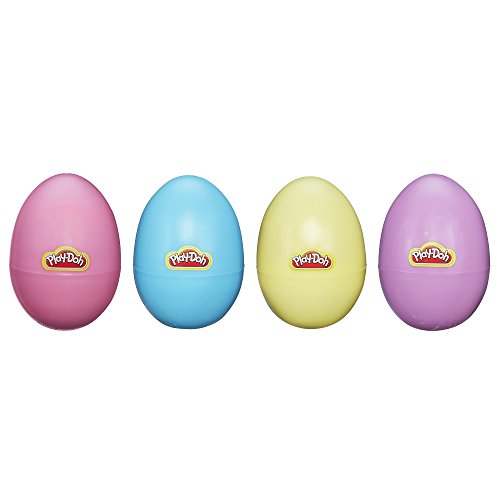 15. Giraffe – Easter Egg Stampers.
16. These Easter Eggs Filled with Mini Dinosaurs and Mini Dino Egg Stampers look super exciting!
17. These adorable and educational Easter Eggs!

18. This brilliant Magnetic Math Toy to help teach some math skills.

19. Some of these adorable Easter board books! You know I love reading and teaching the love of reading to my son, so I'll always have books on the list!
While you're at it, do these fun Spring season and Easter crafts with your toddlers and preschoolers.
And try a fun game of Easter Bingo – grab these bingo cards!
Join the Working Mom List
Join the Working Mom collective and get support and tools to help you thrive! Subscribers get access to my library of resources and printables.