How many times a day do you check your email and get lost among the messages? Changing your email habits will help you raise your productivity.
Who doesn't have an email address these days? Even my son has one already! I mean, we had to create something for him to use his tablet. But in this digital age, email can become a HUGE time suck.
This post is part of our 31 days of tips for Working Moms to find Calm in the Chaos of Life series.
Email Management Best Practices to Skyrocket Your Productivity:
These tips will help you to establish good email habits.
Only read an email once.
Scanning an email and deciding to return to it later is a common habit. However, reading an email once and responding to it right away can increase your productivity email management skills.
The OHIO acronym is useful for inbox management. OHIO stands for Only Hold It Once.
Use automatic filtering and folder systems.
Emails you receive on a consistent basis can be automatically filtered into their own folder using your email system's automation. Then, you can control when you open and read them. This frees up more time to handle more important messages.
Examples of this type of email include newsletters and journal subscriptions. You don't need to act on them right away so why read them right away? In Gmail I set up filters to automatically label something and archive it, so it doesn't stay in my inbox.
Tip: make a label for every type of email you get in your Gmail. That way it is easier to assign and sort or search later.
Watch videos and read articles at specific times.
Piggy-backing from the filtering suggestion above, emails that come with attachments like videos or articles require more attention.
Unless they're important, it's better to watch videos and read articles at the end of the day. These tasks require more time and can be distractions. Focusing on answering actual messages during specific scheduled times is the key to staying productive.
Schedule specific times to handle email.
Instead of checking email throughout the day, scheduling it at specific times enables you to get more done. Remember when we talked about time blocking?
Checking email at the beginning of your work day, at the end of your workday, and during a specific hour at work will reduce wasted time. Set aside a certain amount of time, like 20 minutes, to do this task to help you stay focused.
Having only specific times for handling email helps reduce the impact email has on our mental health.
Keep email closed while working.
Email is a frequent source of distractions, so keeping the tab closed is one way to increase productivity.
Email providers use sounds, colors, bold font, and other ways to notify you of new messages. All of these are distractions, so keeping email closed will help you stay on schedule and not waste time.
You can also turn off the new mail indicator in your email program – Outlook for example – since you want to keep it open for meeting reminders.
Turning off email notifications on a phone is another way to stay focused on your work.
Keep work and personal emails separate.
Combining work with personal messages can create confusion so separate emails and inboxes help you stay in control.
Messages about client meetings shouldn't be mixed up with emails about your child's piano lessons. Sorting emails wastes time, so it's easier to have them separated from the beginning.
Clean out the inbox regularly.
If you're wondering how to manage email overload, this tip can help. Inbox Zero is a really amazing concept, but difficult to get started and maintain. Emails can accumulate quickly, so if you do regular clean-ups of your inbox, it helps to keep it manageable.
One way to keep your inbox cleaned up is to have a folder for everything. Drag emails to specific project folders. Have labels for every email in Gmail, and don't be afraid to hit archive!
Only keep the emails you need. This will cut down on the time you spend looking through the inbox. Productivity will increase because you aren't sorting through older messages.
Folders also require attention. Automatic filtering of emails is great but it can lead to a large accumulation that can get daunting to deal with later – so it's important to check your folders frequently.
Create standard responses.
A standard response to an email reduces the time you spend writing and thinking about the message. Creating a group of general responses to common questions is an easy way to enhance time management.
If you're using Gmail, you can set up canned responses, and insert one as needed.
Change your email signature.
The email signature should have the most important contact information.
The email signature needs to be concise and easy to understand. Avoid distracting fonts and multiple colors in this area. The goal is to reduce follow-up emails and questions about contacting you.
Write concise but complete emails.
Emails need to be concise and easy to read. This reduces follow-up questions, so your inbox stays smaller. Those back and forth emails can get out of control.
Concise emails are one tip for good email etiquette examples. Define, explain, and help in as few words as possible. Give all sets of instructions and try to anticipate questions in advance, and answer them in your first email.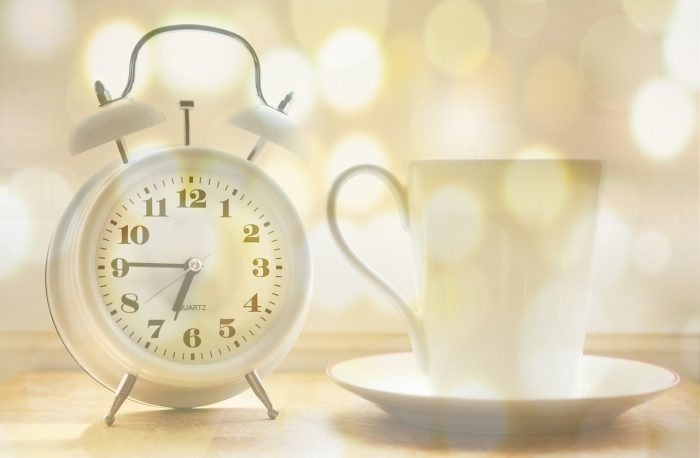 Email habits can be changed to boost productivity. The inbox is a powerful way to stay connected and focused on work if you manage it effectively.
How do you manage your emails?
---
This post is part of the 31 Tips for Working Moms series. See the rest of the posts here:
Join the Working Mom List
Join the Working Mom collective and get support and tools to help you thrive! Subscribers get access to my library of resources and printables.